MILESTONES
Some of our Achievements here at Abbey Court
Our greatest Facebook Post 'Mrs Hinch' reached...
Across all social media sites and continents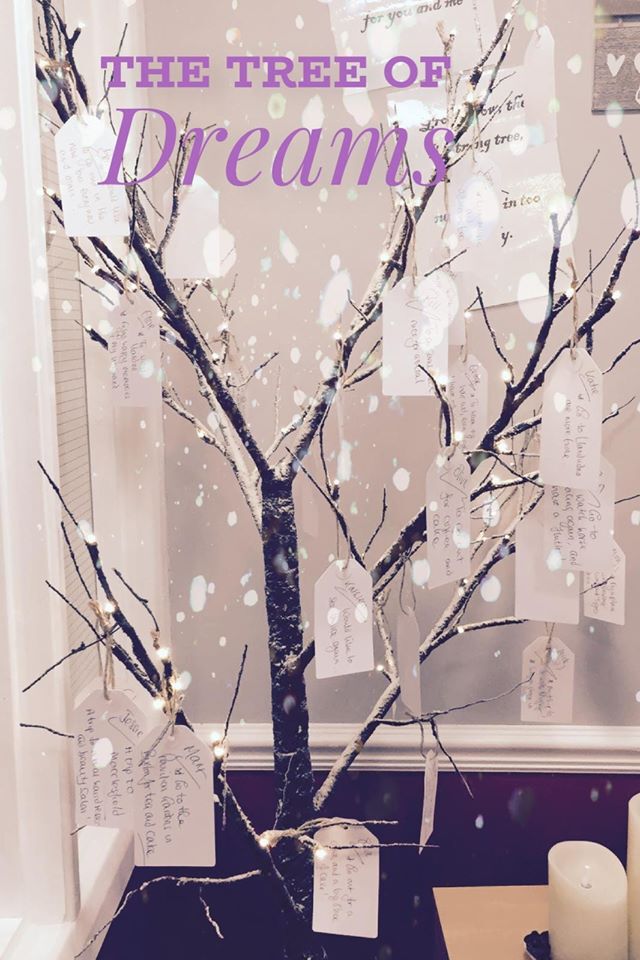 Top 3 dreams to date;
- Jeff Hordley from Emmerdale's Birthday message for Monica.
-Alice's Watch for Christmas.
- Margaret's 82nd Birthday letter from Ole Gunnar Solskjaer
Abbey Court is proud to be an 'I CARE' home!
Not Just an 'I CARE' home but also home to an 'I CARE AMBASSADOR'.
This is part of Staffordshire's ground breaking initiative aimed at educating and inspiring folks across the county to consider careers and vocations in health and social care. This involves facilitating talks and workshops at schools and colleges, welcoming students and interested people of all ages to our home, managing work placements, and generally leading the way in raising awareness of social care as fulfilling and life changing vocation… Abbey was recently invited to represent social care in Staffordshire at a young person's career conference, presenting workshops that encouraged them to look at Abbey Court and the social care sector, and the opportunities they present, in a very different light… This builds further on existing wonderful partnerships with Buxton and Leek College and the University of Derby…and cements Abbey Court's reputation and recognition as one of Staffordshire's leading care and nursing homes…
OVERVIEW
Rated 'Good' by CQC in July 2019!
A purpose built 50 bed care facility, which provides Nursing, Residential, Dementia and Palliative care. We also provide (emergency and planned) respite care which can offer sometimes much needed relief for those caring for a family member at home.
Working in partnership proudly with local authorities, health services and also of course our residents, their families and loved ones, who lie at the heart of everything we do. Residents enjoy 24-hour person-centered care and exceptional service from our friendly, experienced staff who strive to meet the needs and wishes of every individual, 24 hours a day. This team includes very well-trained Care Assistants and highly qualified experienced Registered Nurses, as well as numerous support staff – including housekeeping, laundry, lifestyle and activity and of course our kitchen and admin teams.
This home has been designed to be a warm, safe, secure and inviting place to live. The reception area is a welcoming environment, where our team are always delighted to meet, greet and assist visitors and guests, relatives and residents as they move around the home.
The Kettle is always on!
The layout of the home encourages our residents to be independent and to interact with other residents, staff and visitors which is an important element of their well being. Our Abbey family are our number one priority so we try our best to ensure the highest quality of life is lived by all. We make sure our residents are happy, entertained and as active and stimulated as they can be. One of our core commitments is to offer all of our residents a comprehensive lifestyle and activities program.
This home has its own disability friendly mini-bus which our dedicated lifestyle and activities team uses to co-ordinate outings for residents such as pub lunches, seeing the local sights, attending organised coffee mornings or just to get out and about in the community.   Our passion and mission is to make the residents as happy as they make us.
Facilities
Bedrooms: Single & Shared – Mostly En suite

Transportation: Home has its own Mini Bus

Therapists Provided: Chiropodist, Hairdresser, Dietitian, audiologist, optician, and Physiotherapist

Church Services: Different Religious Leaders can be made available
Types of Care
Nursing

Dementia
Complex
Behaviours that Challenge

Residential

Respite Care

Day Care
COMPLIMENTS & THANK YOU CARDS
"Thank you so much for all the wonderful care that you gave. He was very happy and settled at Abbey Court. He loved joining in with all the activities and outing and leading his exercise class! We are very grateful to all. Abbey Court is a special place and we were so glad that we found it. We are looking forward to seeing the "outstanding" banner outside because you definitely deserve it!"

Sally, Debbie & Anne. (Mervyn's Family)

March 2020
"I would like to take this opportunity to give my heartfelt thanks for the outstanding care, compassion,consideration, and welcome you have shown to Derek and all of his family and many visitors since he joined you. The Abbey family as a whole have always treated Derek with Kindness and care, preserving his dignity and helping him & us to come to terms with his situation. "

Christine, Rachel and family

April 2020
"We wanted to say a big thank you to all you wonderful staff at Abbey Court for being so kind to dad, caring and patient, Not only the nurses and carers, who were exemplary, but David and Lyn on reception, the Social Team and all the lovely cleaning team and probably many more whom we never actually saw e.g. Laundry kitchen etc, working behind the scenes making everything work."

Jayne, Jeff, Nick & Susan

March 2020
"We would all like to thank you for the wonderful care that you gave my mother, and the gentle and sympathetic way she was treated in her last days. My eldest daughter, Stella, who was with her grandmother had nothing but praise for your staff and gratitude for the support that she personally was given. When next in your part of the world, we shall drop in and say goodbye properly! I hope all continues to go well for you, your staff and your residents. Please pass on our thanks and good wishes to your team from us as a family. "

David and Sarah Griffiths

May 2020
"I know that Margaret could not have received better care from all your staff. We both thank you from the bottom of our hearts for your kindness."

Brian, resident's husband

June 2020
LOCATION
Abbey Court is located in Buxton Road just off Novi Lane, Leek, Staffordshire.
Leek is a market town and civil parish in the county of Staffordshire, England, on the River Churnet. It is situated about 10 miles north east of Stoke-on-Trent. It is an ancient borough and was granted its royal charter in 1214. It is the administrative centre for the Staffordshire Moorlands District Council.
GALLERY
Caring for you, Caring about you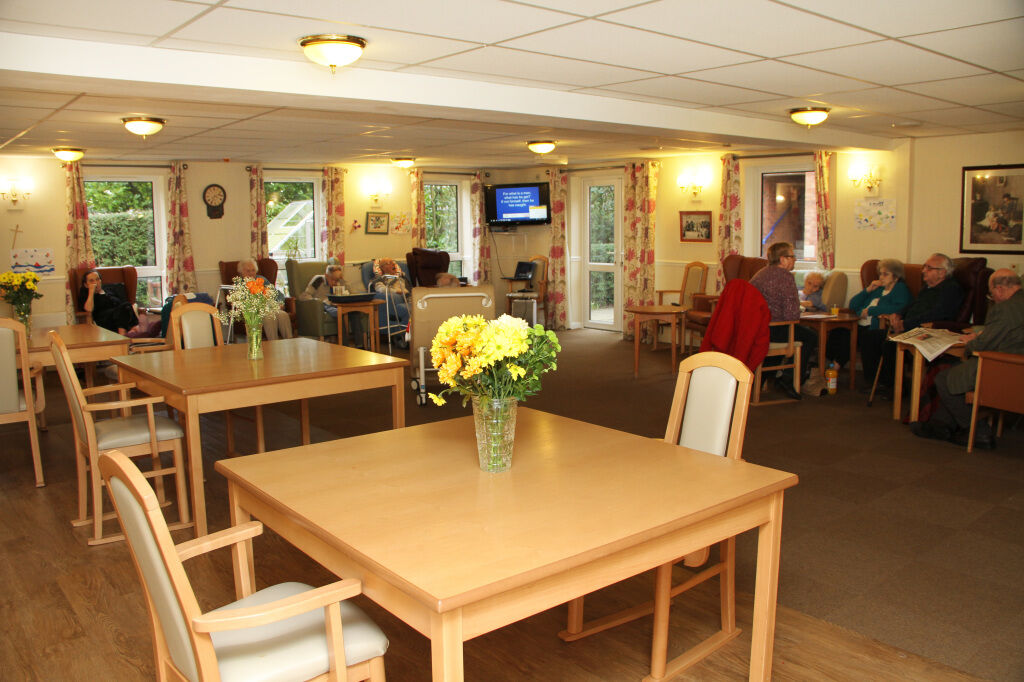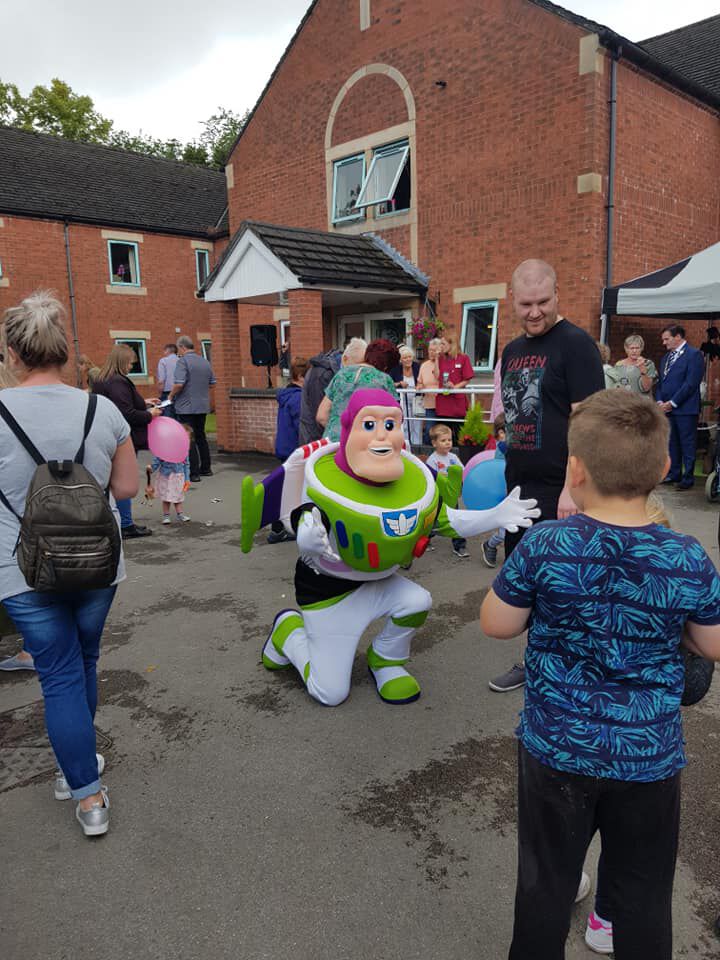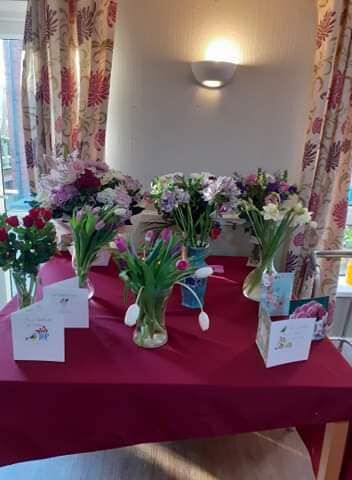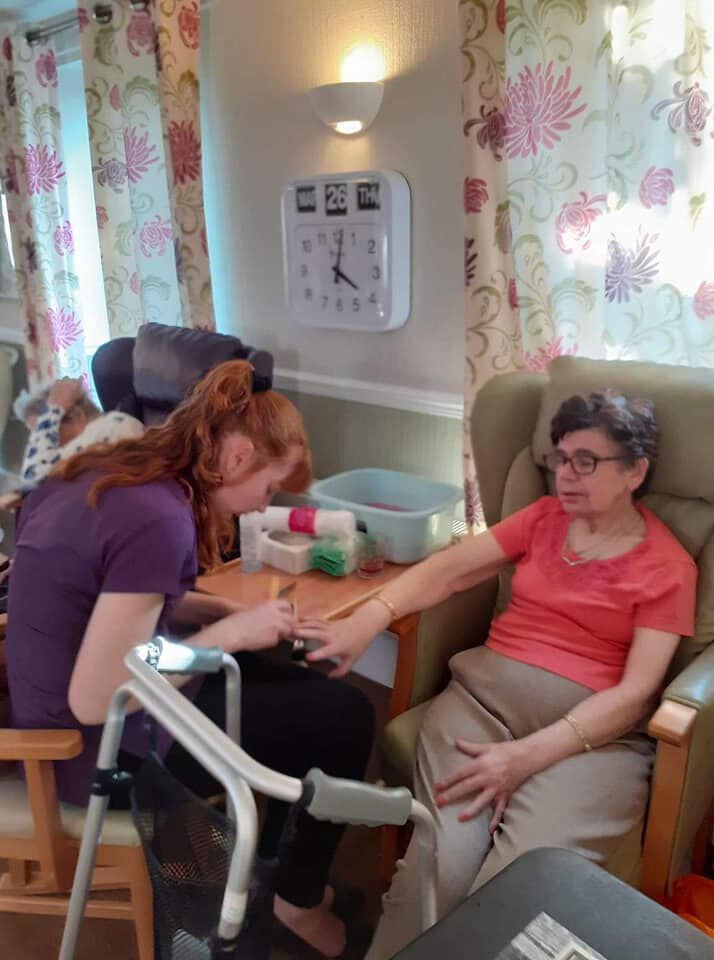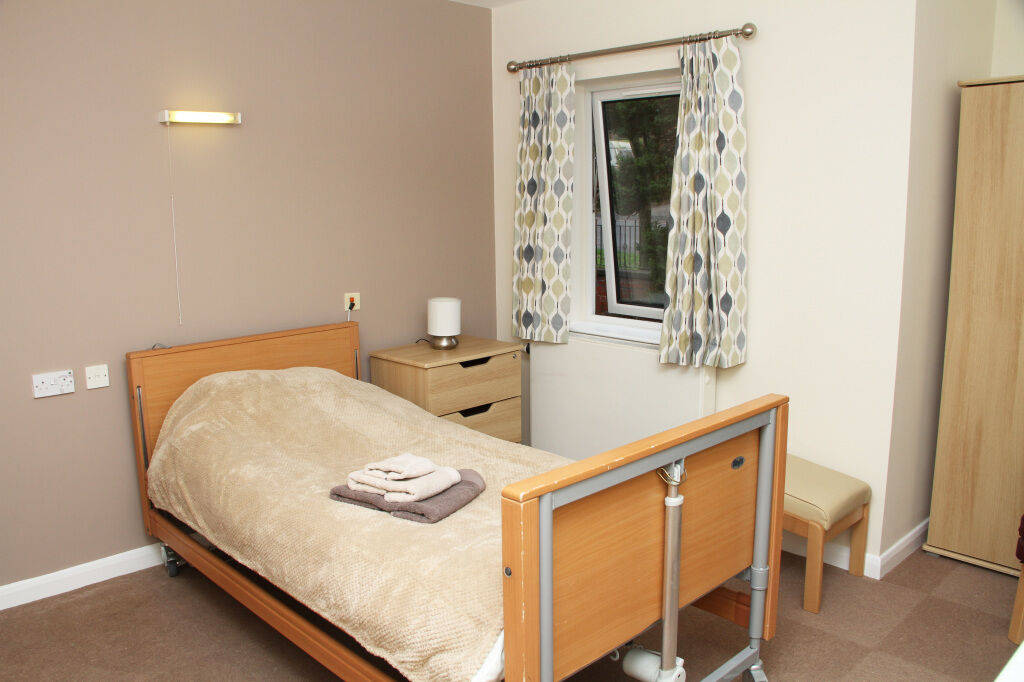 HIGHLIGHTS
Some of our highlights here at Abbey Court