Merry Christmas & a very Happy New Year!
We can't believe it's December already!! And whilst we're getting ready to ring in the new year, we thought we'd take a quick look back at 2021.
We've had a lot of fun, from games, trips out (once they safely resumed) to creative arts, crafts and baking! We've had more parties than ever, celebrated some wonderful big birthdays and were lucky enough to enjoy some superb performances in our homes by entertainers and even our own team members!
We've also ramped up our support for charities and specific issues which lie close to our hearts. We've been raising awareness via social media as well as having lots of fun in our homes supporting those huge causes such as the Macmillan coffee morning and Children in Need.
Although we aren't completely back to pre-pandemic normality, we look forward into 2022 with great hopes for the future. We will continue to do everything we possibly can to not only keep our lovely residents as safe as possible, but also to give everyone a sense of pre-pandemic normalcy.
Our newsletter is released every month and provides a summary and highlights of what we've been up to in all 5 of our lovely homes. If there's something you'd like us to cover, or you have any sugges- tions for our newsletters or social media, please get in touch and let us know!
Wishing you a very merry festive period and Happy New Year! From all of us at Knights Care. x
A look back on the year…
2021 was a brilliantly busy year. As restrictions altered, we were able to enjoy days out and have visitations resume at our homes. Overall, we appreciate that things aren't totally back to normal, but they're on their way there and we have great hopes for more strides forward in 2022.
Let's take a look back on the amazing events our residents and teams enjoyed in 2021!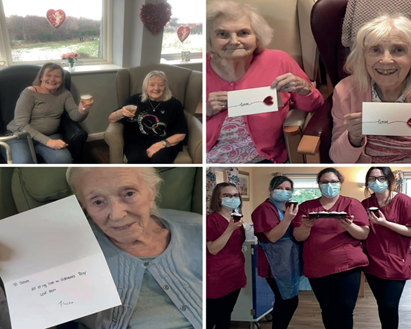 Firstly, a flashback to last February and a rather wonderful Valentines Day, which we celebrated in all of our homes. With cakes, chocolates and cards galore, it was a brilliant festival of love! Thank you to our amazing teams as always, who helped to bake cupcakes and create valentines themed activities for all of our residents.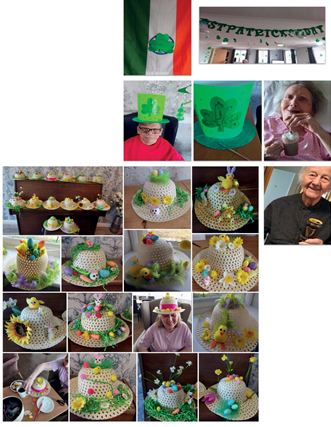 March was equally as much fun with St Patricks Day celebrations getting underway, as well as some huge preparation for Easter. We enjoyed Easter Bonnet making at The Maple – how stunning are these gorgeous creations? We certainly have some super talented residents.
Community Garden Week in April brought out everyone's gardening talents! Especially our lovely residents at Randolph House who helped our brilliant volunteers, Bill and Peggy, to tidy up the stunning gardens surrounding the home! Then in May, it was Apple Pie Day! We couldn't go through the month without celebrating one of our residents favourite desserts could we? Everyone at Abbey Court enjoyed their very own slice of pie with a choice of cream, custard or ice cream! The day was enjoyed by everyone and it's a day we will certainly be celebrating again in 2022!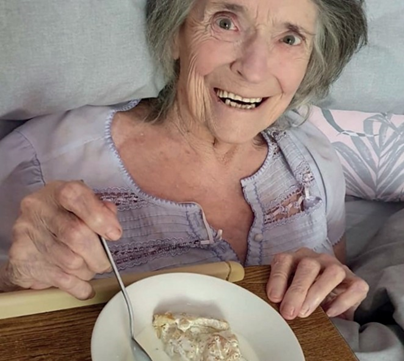 As the weather warmed up, residents at Randolph House were treated to a socially distanced performance from the children who attend the nursery next door to our home. We had so much fun and there is certainly some future famous talent amongst the class!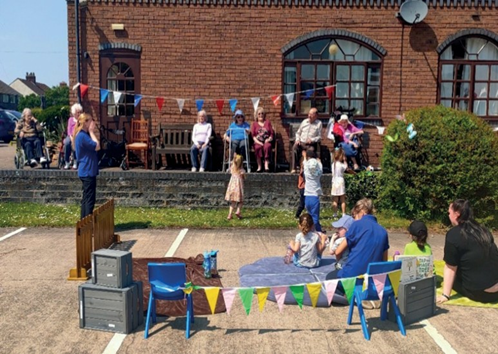 The weather got warmer and out came the paddling pool at The Maple! Of course, this meant we had to have a party! Cocktails, paddling and a smashing barbeque were thoroughly enjoyed!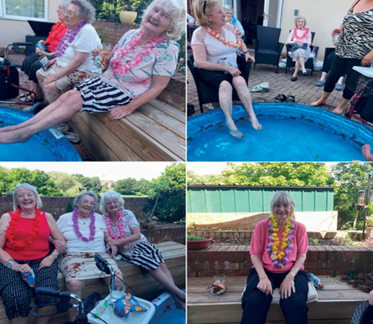 Halloween brought some ghostly goings on, with the homes getting some fabulously spooky decorations! Residents and our teams alike dressed up and we enjoyed quite a few spooktacular celebrations!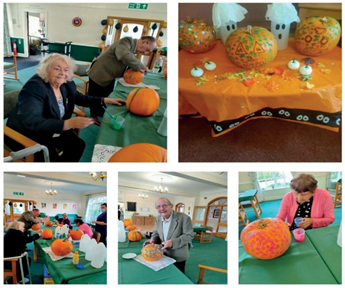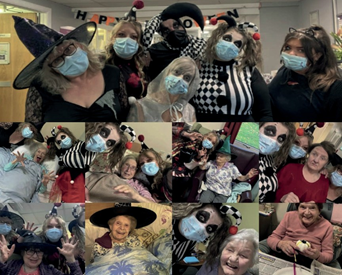 Then, of course, it was time to prepare for the biggest (and arguably the best) part of the year – Christmas!
We had a ball in all of our homes putting up decorations and creating fantastic artwork which could be enjoyed by everyone. We all stirred the famous Knights family Christmas pud and each of our homes enjoyed a pudding on Christmas day!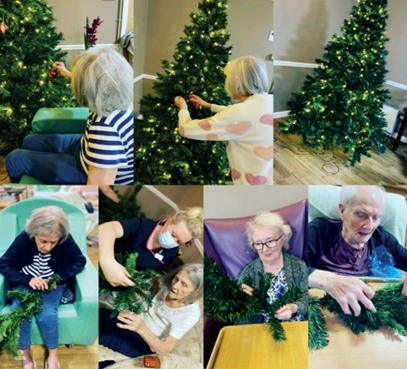 Here are just a few snapshots of some of our residents getting our homes Christmas ready and of course, enjoying the festivities!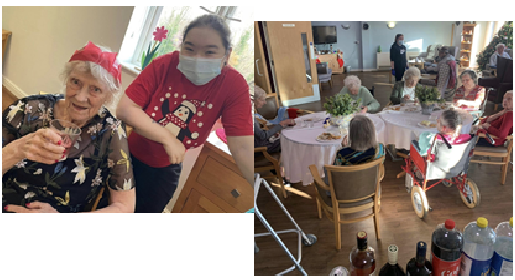 January 2022
We are so excited for the year ahead at Knights Care! With more planned than ever before, we'll certainly be having a lot more fun, parties, games and (hopefully) outings!
We can't wait to show you what 2022 has in store, but for now, we wanted to take this opportunity to thank all of our fantastic teams and volunteers, without whom none of this would be possible! Head over to our social media channels to find out more about what we get up to, what activities we're taking part in and also all of our awareness days and support initiatives! We are on Instagram (@Knights_Care) Facebook and Twitter (@KnightsCare1)