Happy New Year everyone! 2022 is off to a fantastic start!
In January, along with the rest of the world, we always try and focus on health and wellness. It's (obviously) for us, a focus for the entire year, but whilst the topic is trending so to speak, we thought we'd cover off some of our favourite activities, tips and tricks to show you all how we keep feeling on top of the world in January!
Of course, we also enjoy our usual activities (and treats) such as games of Bingo with chocolate prizes! As well as relaxing activities such as spa days, pampering and strolls in our beautifully mani- cured gardens. Wellness and being person-centered is at the heart of everything we do, so helping our wonderful residents to enjoy themselves healthily is some thing we really do love to talk about!
Our newsletter is released every month and provides a summary and highlights of what we've been up to in all 5 of our lovely homes. If there's something you'd like us to cover, or you have any sugges- tions for our newsletters or social media, please get in touch and let us know!
January focus – health and wellness
There are so many facets to health and wellness and of course, caring for older people, the last thing we want to do is impose any kind of routine upon them. Their health journey has to be about enjoyment, relaxation and fun!
So the first thing we ALWAYS do, which we've mentioned a lot, is we get to know our residents. Whenever a new resident becomes part of the Knights Care family, we go out of our way to get to know their likes and dislikes. Do they have a hobby they really enjoy?
Perhaps a hobby which invokes gentle movement? Do they enjoy gardening or baking? When it comes to games and activities, do they like to complete jigsaws? What helps them to relax? And finally, do they enjoy a pamper session?
Once we really know our residents, we can start to work with our lifestyle and kitchen teams to ensure that we build a care programme for them to not only suit their needs, but one which will help them to be as healthy and happy as possible!
Nutrition
Nutrition is really important as obviously eating properly can hugely affect your health. Certain food groups can cause symptoms of various diseases to be exacerbated, so we will always try to tailor a menu not only to our residents tastes, but also to suit their health needs. For example, certain research suggests that arthiritis can occasionally be exacerbated by nightshades as these can trigger inflammation in the joints. For residents who suffer with any type of arthiritis, we'll limit the number of nightshade veggies on their menu's, as well as adding in loads of good antioxidants through fruits such as blueberries.
Gentle activity – benefits
Gentle activity is a great way for our residents to stay healthy and active, without placing too much stress or strain on their joints. We have quite a few trainers who visit our homes to help with low impact exercise such as armchair aerobics, dancing and bowling.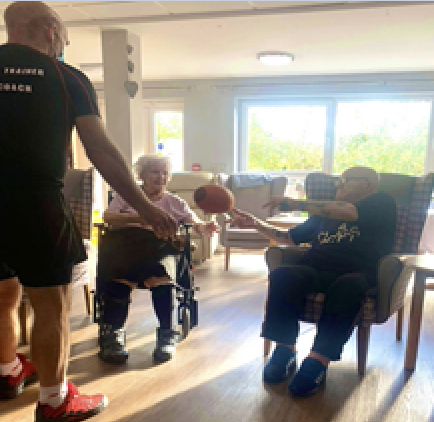 We are also very lucky to have some beautiful grounds at all of our homes and, where possible, we encourage residents to wrap up and have a short walk outside. Our gardens house some stunning wildlife, so when we're out and about, there's always something new to see – a new flower which has bloomed or a little bird having some lunch!
But what are the benefits of gentle exercise for older people? We've summarised these below:
Physical activity provides an energy boost through the release of endorphins, which also boost mood and keep everyone smiling!
Metabolism booster – as we age, our metabolism slows down. Physical exercise can help to boost metabolism through building muscle mass. Which, in turn, will increase strength and help to maintain mobility.
Physical activity has the potential to reduce the impact of illness and chronic disease. Exercise has been proven to improve immunity and digestive function as well as lowering blood pressure and assisting bone density. All of this is hugely positive when it comes to building a robust defence against illness and disease.
Enhancing flexibility, mobility and balance – Exercise can help to improve strength, flexibility, and posture, which in turn can help with balance and coordination, reducing the risk of falls.
Exercise can improve sleep – physical activity will help to increase the amount of deep sleep and will help you to fall asleep quicker. This improves energy levels and can provide huge benefits when it comes to recouperation and relaxation.
Physical activity will boost brain function, mood and self confidence. Being active and feeling strong boosts brilliant hormones, in turn making you feel really good!
Spa and Pamper Days!
Spa and pamper days might sound like anything but essential wellness and self care, but in fact, they are just that. For our residents, a lovely day spent relaxing, having manicures, pedicures and applying make up is a fantastic way to boost their confidence and make them feel really special.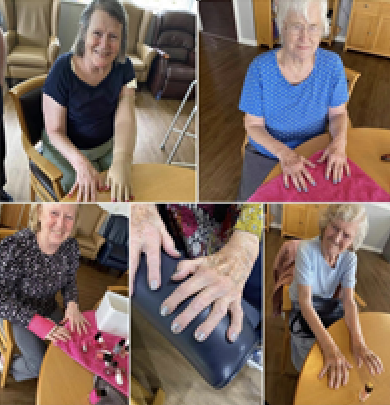 Of course there are some super health benefits on top of just relax- ing. We often use footbaths and our residents absolutely love them!
The benefits of foot baths include assisting with circulatory issues, such as edema. Edema is the build up of fluid in the legs and feet – a footbath helps to disperse this build up, providing comfort to our residents. The warm water in the footbath will also allow blood vessels to dilate, improving circulation.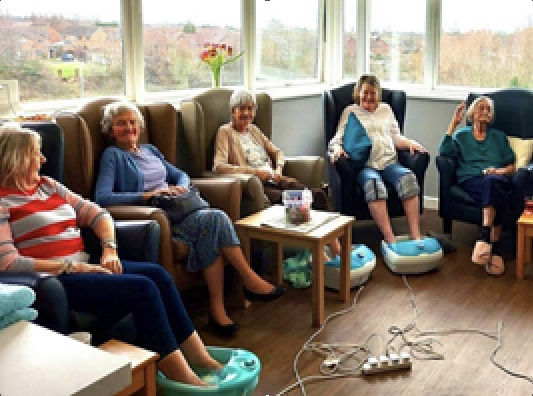 So, we will continue with our Knights Care Day Spa for all residents who want to participate – it's a lot of fun!
January Awareness Days
In January, there tend to be less awareness days, perhaps to allow everyone some recovery after all of the excitement of Christmas and the New Year!
But, for us, there are still some days which we want to recognise and celebrate. We've listed them below, but also please look out for these on our social media channels!
Veganuary – we always like to recognise veganuary as we have residents with all sorts of different dietary requirements. It's impor- tant to us to be able to offer a varied and yummy menu to those who choose to be vegan! So of course, our highly trained chefs provide amazingly nutritious, creative vegan dishes!
National mentoring month – we like to encourage learning and career development from within our organisation first. Our mentoring programme is quite fantastic and provides our very valued staff with the opportunity to gain further education, learn new skills and develop themselves should they wish. We will always support career progression and provide as much support as we possibly can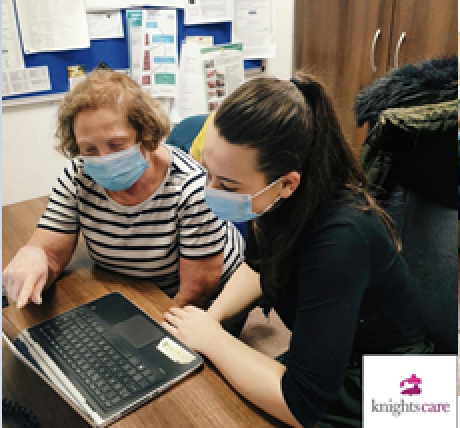 Love your liver month – Created by the British liver trust, love your liver month is designed to raise awareness around the steps you can take to keep your liver healthy and avoid preventable liver diseases.
Brew Monday – the third Monday of January is known as one of the gloomiest days of the year! We encouraged everyone to reach out to anyone who might be feeling lonely, especially those who are older and living on their own.
We'll continue to post about awareness days moving forwards – check out all of our social media channels to stay updated!
The month ahead
The month ahead will be themed around one of our favourite topics – love!
We love to talk about love and Valentines day will be the theme throughout February! From arts and crafts, dancing, advice, movie nights and even love themed nails and make up – we'll be celebrating (as always!)
Valentines cards will be handed out and of course, we will be doing a lot of baking… because what's Valentines Day without a chocolate cupcake?!
One of the most amazing things about our February celebration of love is hearing the beautiful love stories our residents tell us. Their own experiences of love are often so moving and so lovely, that our staff are moved to tears. And, of course, the advice our residents give us is priceless! We've already collated love advice from our residents at Randolph House – head to social media to see what they had to say!
Our social media channels are the best way to find out more about what we get up to, what activities we're taking part in and also all of our awareness days and support initiatives! We are on Instagram (@Knights_Care) Facebook and Twitter (@KnightsCare1)