Fabulous February!
February is of course, the month of love!!
We've spent a lot of time celebrating love with our fantastic residents. In addition to Valentines day, plenty of chocolate and lots of dance parties, we've also had a huge focus on charity and aware- ness.
So, with February being 'the month of love' we decided to make our February focus all about love. Love between friends, the love our teams have for our residents and of course the love between our residents and their families. To us, there is no better reason to celebrate, or better February focus to have!
Our newsletter is released every month and provides a summary and highlights of what we've been up to in all 5 of our lovely homes. If there's something you'd like us to cover, or you have any sugges- tions for our newsletters or social media, please get in touch and let us know!
February focus – Love!
Love isn't just a word we associate with Valentines Day, although this is obviously the reason behind the choice of our February focus!
Love, of course, comes into play in everything we do. We care for our residents with love. We welcome our families with love. Our amazing teams carry out their roles with love and respect for our wonderful residents and of course, for each other.
From working with our residents to understanding their favourite foods, hobbies and activities, we always care with love, respect and understanding!
Thank you Pat!
Pat, who was part of our fantastic kitchen team at Randolph House, retired in February. Pat worked at Randolph House for eight and a half years and was a key member of staff. Wishing you all the best Pat from all of us at Knights Care!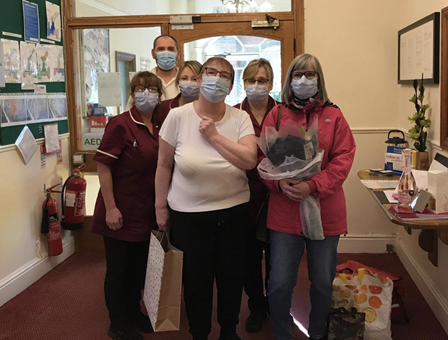 Valentines Day Celebrations
Across all of our homes, we have truly made the most of the Valentines Day spirit! From creating Valentines day cards, to eating LOTS of chocolate and creating the most wonderful flower bouquets, we had a whale of a time!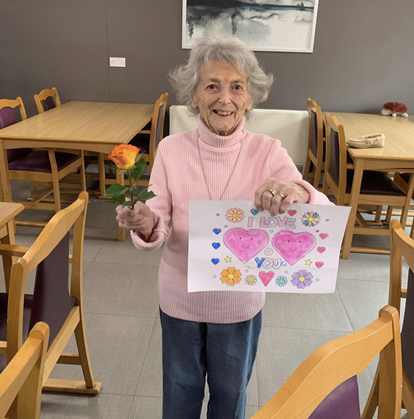 Colouring in at Drovers Call meant we created some beautiful posters for the noticeboard! Then, as you can see below, we had a feast of chocolate and some lucky residents recieved beautiful bouquets of flowers!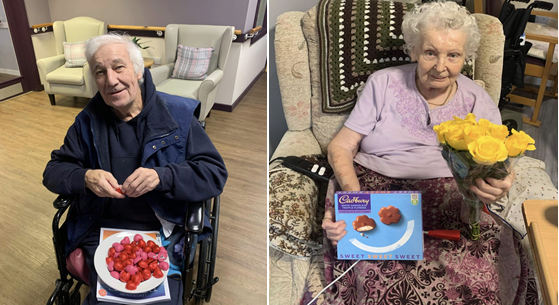 At the Maple, we had loads of fun decorating cupcakes for Valentines Day! As you can see, the finished result is beautiful!!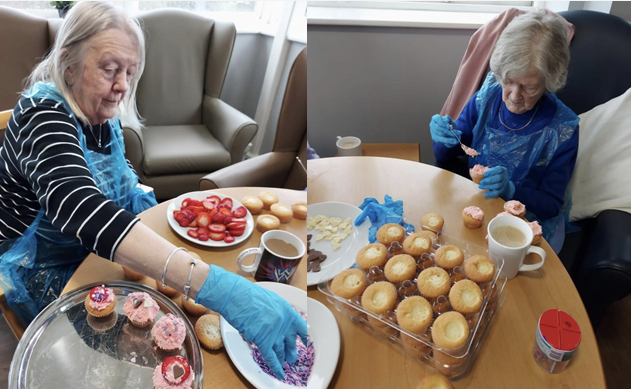 Love Advice from The Maple
At The Maple, we asked residents to tell us their best love advice for Valentines Day! We had some amazing answers as you can see below!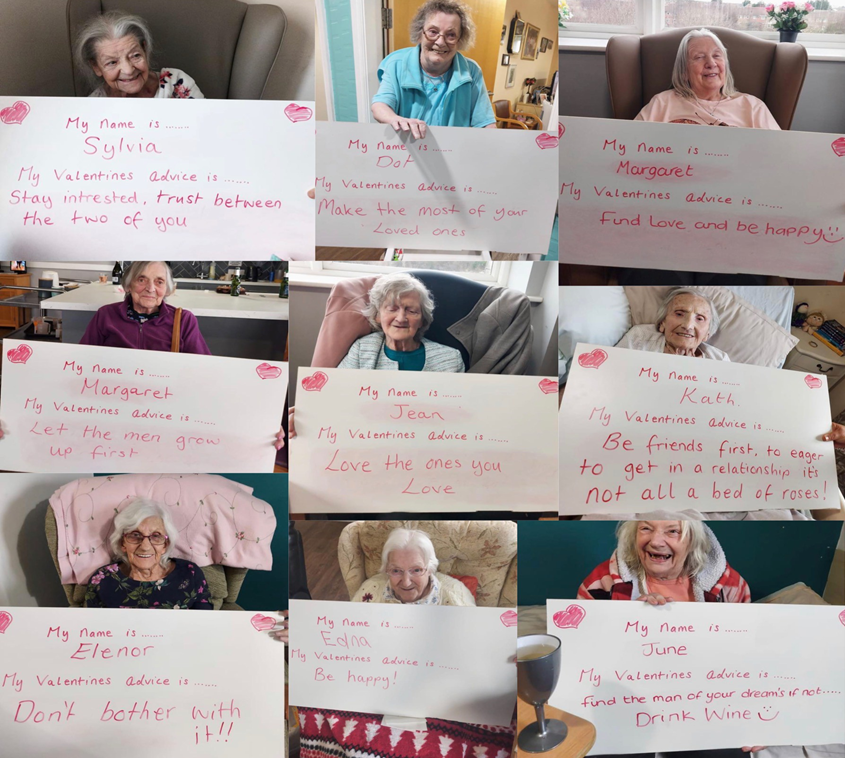 Pancake Day!
Pancake Day is another excuse to celebrate here at Knights Care! We always have a lot of fun enjoying pancakes in any variation you can imagine! From whipped cream and strawberries, to Nutella – we always ensure that our residents favourite pancake toppings are on hand!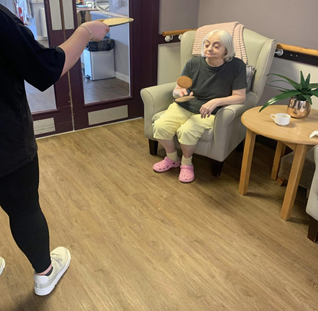 At Drovers Call, we made a special pancake pan, which was a brilliant way to ensure that all of our residents got a chance to safely flip their own pancakes for pancake day!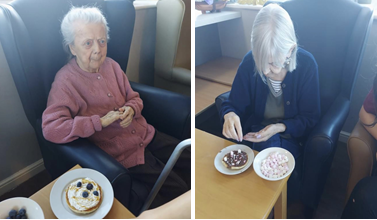 February Awareness Days
February is a busy month when it comes to awareness days and we've been raising awareness for as many as we possibly can!
We kicked off with National Storytelling week – an amazing celebra- tion of storytelling, something we do regularly as an activity in all of our homes! Our libraries are well stocked with some amazing books and there is always someone on hand to read with!
February 3rd was time to talk day – an opportunity to raise awareness for the fact that we all too often do not discuss how we are really feeling.
World Cancer day was Feb 4th – obviously this is a cause which is incredibly close to our hearts as we often care for residents who are suffering with cancer.
February 17th was Random Acts of Kindness day – a day where random acts of kindness can be carried out and celebrated! This is one of our favourites as obviously an act of kindness is always appreci- ated!
You Can Care week took place on the 21st February for a week of shining a light on all of the incredible people who work in the care sector! Obviously this is so important to us and we were absolutely honoured to be able to highlight some of our fantastic teams!
We'll continue to post about awareness days moving forwards – check out all of our social media channels to stay updated!
The month ahead
The month ahead will be themed all around Springtime!
Spring has well and truly sprung in every sense of the word! We adore springtime and have some very exciting surprises up our sleeves for our residents!
From visiting ducklings who will actually be hatching within one of our homes, to planting, flower arranging and of course getting well and truly ready for Easter, we're so excited to share all of the spring- time goings on with you! Our social media channels are the best way to find out more about what we get up to, what activities we're taking part in and also all of our awareness days and support initiatives! We are on Instagram (@Knights_Care) Facebook and Twitter (@KnightsCare1)