Joyous JUNE!
June has been a truly fun filled month! We've ventured out some more (although we couldn't go inside, we visited a lovely outdoor garden centre and a beer garden for lunch! We've begun to embrace the summer – although the weather has been somewhat unpredictable, we've certainly made the most of the sunny days!
Our residents have enjoyed watching the Euro's and we've even had a flutter with a few sweepstakes! Who do you think will win?
We also celebrated Father's Day with a few parties and small celebrations with our residents! More on this later on in our newsletter!
Our newsletter is released every month and provides a summary and highlights of what we've been up to in all 5 of our lovely homes. If there's something you'd like us to cover, or you have any sugges- tions for our newsletters or social media, please get in touch and let us know!
Summer focus
In June, we decided to focus on summer! Summer is one of our favourite times of year because we are lucky enough to have the most wonderful gardens and outdoor spaces to enjoy!
Although the weather has been a little unpredictable, we've been able to make the most of it when we've had sunshine.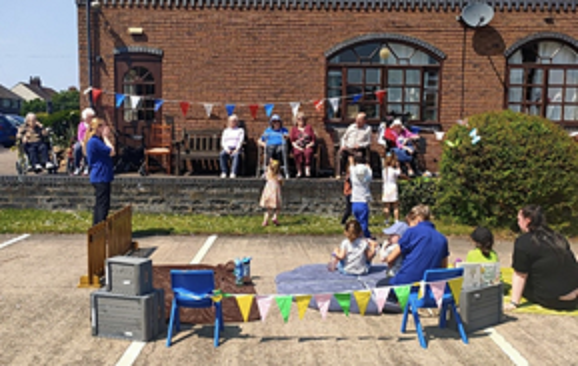 Randolph House had a visit from the nursery next door – the children came to stand in the garden and sing to our residents, it was a wonderful afternoon!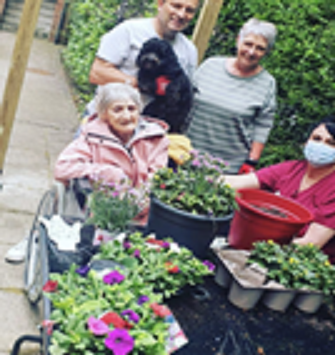 Summer activities
In summer, our lifestyle teams are able to expand our schedules to include some fabulous outdoor activities. We've included details of some of the activities we've added to our schedules below – as you can see, we've got an amazing summer ahead of us!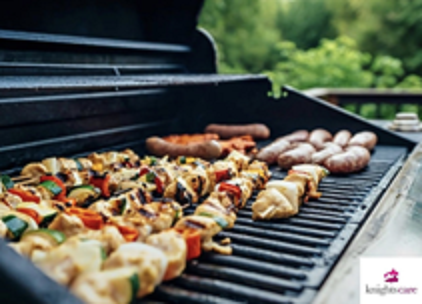 BBQ's!
One of the summer activities our residents absolutely love is when we have a bit of an outdoor party and a BBQ!! We love to dine outside and enjoy barbe ue food – so much fun! he burgers always go down a treat!
Garden walks
Garden walks are fun in the sun and a great way to keep fit too! We're blessed with some lovely gardens on our properties, so even if we can't visit shops and indoor areas uite yet, we can still go for a lovely early evening wander in nature!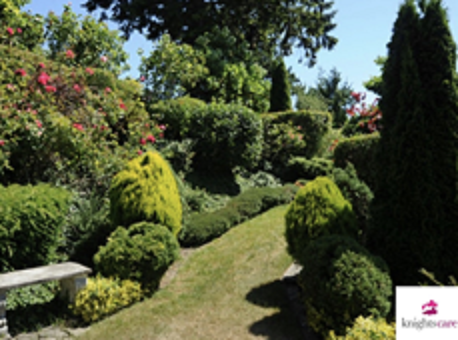 Bird watching
Bird watching is not only a ton of fun, but we have some very interest- ing wildlife in our gardens (not just birds). For those who are able to sit outside, we often watch to see how many different species we can spot!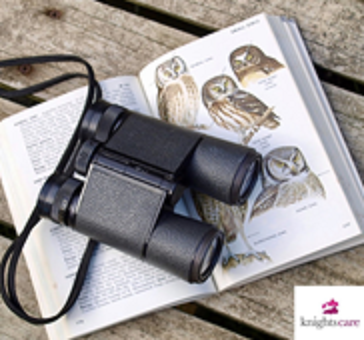 Picnic Dinners
Picnic dinners are an absolutely brilliant summer activity for our lovely residents! hey just adore sitting outside and enjoying the sunshine whilst having a picnic tea!
Gardening
Gardening is another activity which our lovely residents really enjoy! We actually have several residents who used to be gardeners, so the opportunity to get out and about in greenery again is much appreciated!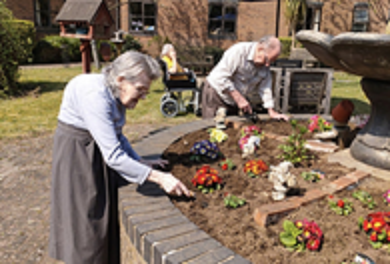 Book club
Book club is a super summer activity, particularly as our residents can hold their book club meetings outside in the garden!
Garden Parties
Garden parties are so much fun and we love to see our residents enjoying the sunshine! With non-alcoholic cocktails and amazing party food, Knights Care garden parties are the events of the summer!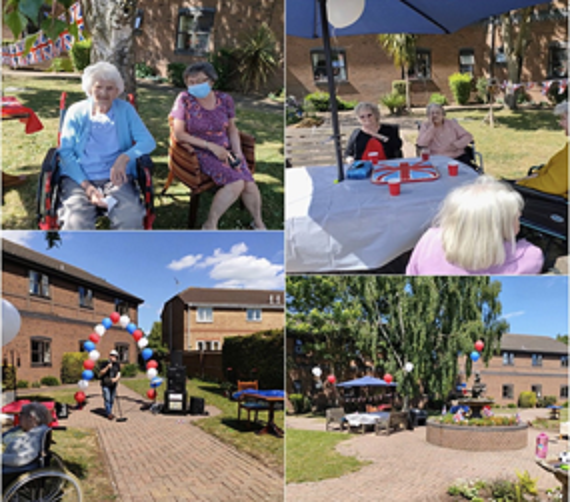 Tea Dances
Tea dances are a ton of fun and the perfect activity for when the weather gets a little too hot for our lovely residents!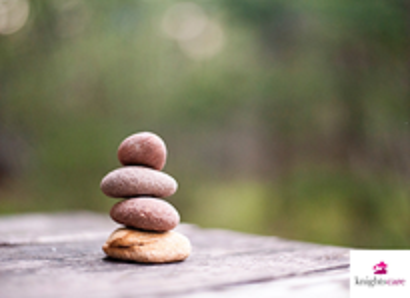 Wellbeing
Wellbeing is so important to us and our residents – after all, being healthy and happy is everything! In June, it was #worldwellbeing- week, so in celebration, we decided to try a spot of meditation and
 ai Chi! Our residents enjoyed spending some time relaxing and focusing on themselves! If there is anything your loved one really enjoys doing, let us know and we'll happily arrange for their favourite activities to be added into the activities schedule at their Knights Care home.
The Euro's!
Obviously one of the biggest events in June so far has to be the Euro's! We've been waiting for over a year for football to come back and finally it's here!
We've been watching all of the games in our homes and have even run a few sweepstakes! But of course, we're hoping that England triumph and that football comes home!
Here are some snapshots from Abbey Court, where we had an England themed party and all watched the first match! It was so much fun!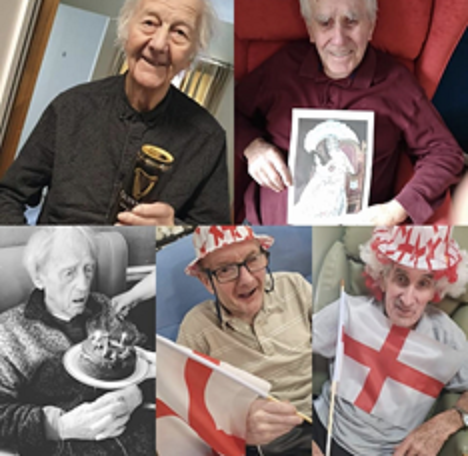 Father's Day
Although we celebrated Father's Day in our homes, we understand that it's still difficult being under the restrictions the pandemic has brought. We are still operating visitations, with designated visitors areas, PPE and lateral flow testing in place to keep everyone safe.
We made the most of the day with an amazing Sunday lunch for everyone and, of course, we watched the Italy vs. Wales Euro game!
Next month
Next month is potentially one of the most important months when it comes to care giving in the UK – it's Good Care Month!
#GoodCareMonth is a celebration of all of the great work staff in the care sector deliver each and every day.
On social media, we're going to be providing highlights from our day to day work, behind the scenes snapshots and also ways in which Knights Care go over and above. As well as the usual posts around what we're up to, of course!
We think it's so important to recognise and celebrate all of the work our amazing teams do, so on social media and in our next newsletter, we'll be not only talking about some specific examples of where we've gone over and above, we'll also be highlighting our superstar teams. We'll talk about why Knights Care go over and above' when it comes to the care of our residents.
Stay tuned for a fabulous #GoodCareMonth!