Superb September!
Welcome to Superb September!
Although we've had a super sunny, warm month, now that Autumn is drawing in, we've absolutely loved our theme for this month – BAKING! Yes, it's slightly random, but September is actually the official month to officially celebrate of all things, Sourdough! So we thought that we'd turn our focus to baking and in particular, our residents love of cake!!
Birthdays deserve to be celebrated in style and this newsletter, we've featured some of the most beautiful birthday cakes – as well as a stunning celebration cake for our residents for the Euros this summer!
Superb September was so much fun, we hope that you love reading about what we've been up to!
Our newsletter is released every month and provides a summary and highlights of what we've been up to in all 5 of our lovely homes. If there's something you'd like us to cover, or you have any sugges- tions for our newsletters or social media, please get in touch and let us know!
Baking!
We just love to bake. Not only do we love to bake, but we all love cake too! Our residents truly enjoy baking and decorating cakes and biscuits – as you can see from the pictures below!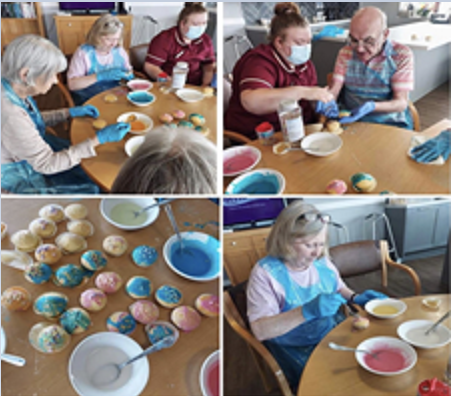 The Maple decorated some beautifully colourful cupcakes this month – we love these gorgeous colours and so did our residents!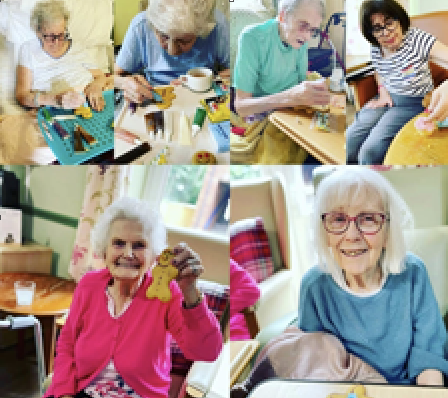 Abbey Court decorated their own gingerbread! We created some lovely gingerbread people and our lovely residents created their own designs using colourful icing. They were a wonderful accompaniment to the residents afternoon cup of tea!
Highlights from the homes
We've had a very busy month this month. We were lucky enough to be able to enjoy the warmer weather and our residents absolutely loved the extended summer sunshine!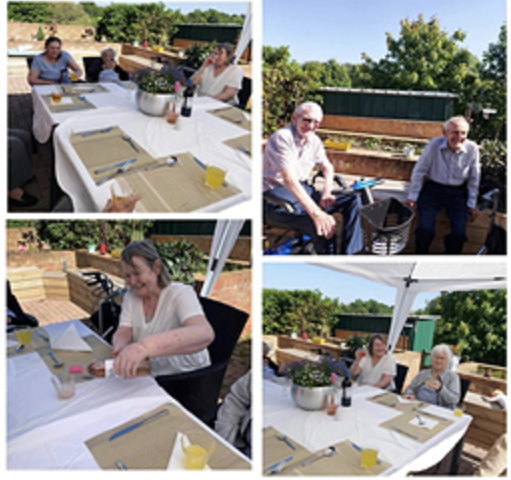 Here are our Maple residents enjoying the sunshine with an outdoor barbeque in the shade on our beautiful terrace!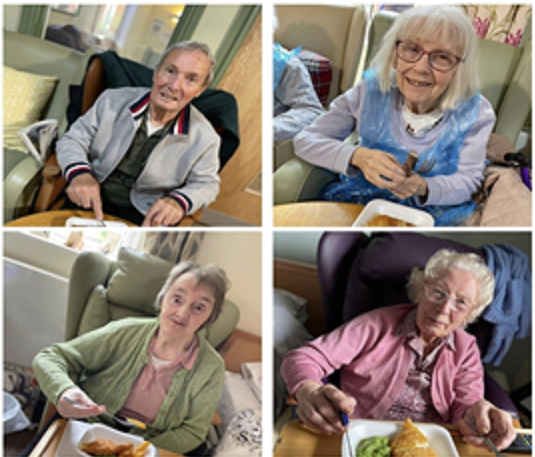 It was fish and chip Friday at Abbey Court and our lovely residents just adored their fish and chips! We will always ask our residents about their favourite foods and if we can turn that into an occasion for everyone we absolutely will!
Charity Sponsorship
In September, Knights Care sponsored Young People In Bassetlaw when they held their AM/AM annual golf competition at Kilton Golf Course. The competition was awesome and we were so proud to be able to sponsor such a brilliant event, for such a wonderful cause.
Every month, along with sponsoring charities local to our homes, we try to raise awareness via social media, for different causes which we hold close to our hearts. From our Macmillan Coffee morning to Rheumatoid Arthiritis awareness week, we cover them all over on our social media channels! Head over to Knights Care on Twitter, Instagram or Facebook for more info!
Best Cakes
Of course, we wouldn't be able to properly celebrate a month of baking without featuring some of the most amazing cakes we've had either to help residents celebrate their special day, or just because we fancy a bit of cake!!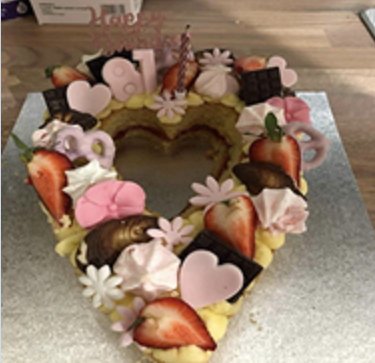 This stunning cake was for our lovely residents 81st birthday at Abbey Court! It truly was one of the most beautiful cakes we've ever seen!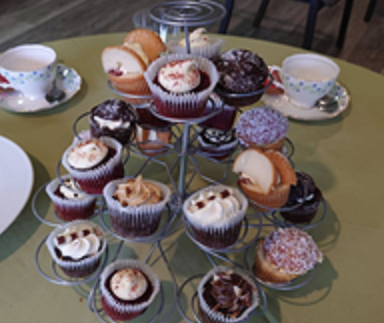 Although not a birthday cake, how amazing is this beautiful selection of cupcakes for The Maple for afternoon tea? Our residents just adored these beautiful little cakes!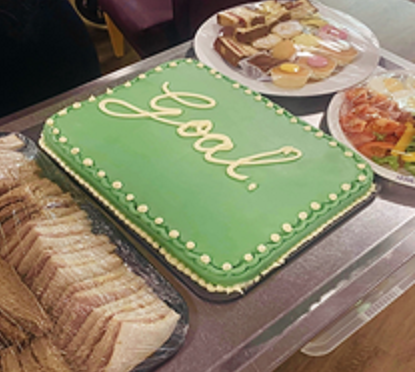 This stunning cake was created for our Drovers Call residents to celebrate the Euros! We loved the green football pitch icing!
Although we didn't win, our residents had a party to celebrate Englands amazing acheivement in getting to the finals!
Lincolnshire 2021 Care Awards

Knights Care are up again for an award at the Lincolnshire Care Awards! This very prestigious awards ceremony celebrates the best care in Lincolnshire and Drovers Call have previously won across several categories! If you'd like to place a vote in a category of your choice, head over to the website via the below link and place your vote – we truly appreciate your support!

www.linca.org.uk/careawardsform.asp
World Alzheimer's Month
September was also World Alzheimer's Month, the 21st was World Alzheimer's day.
World Alzheimer's Month, is about highlighting the importance of talking about dementia. It's all about raising awareness of how Alzheimers impacts the daily lives of people affected by the condition and to challenge the stigma that surrounds it.
Receiving a diagnosis can leave a person feeling very alone. We're here to help and along with The Alzheimer's Society, we aim to raise awareness and create support for something which is incredibly close to our hearts.
Get in touch or head to www.alzheimers.org.uk to find out more about how you can raise awareness and support this amazing charity.
Next month
In October, it's all going to get a bit spooky….
Halloween is here again and we're going to be embracing the Autumn season with open arms! We just love Autumn! There's nothing better than hot chocolate with marshmallows whilst cosily snuggling up watching our favourite films! There will be lots of painting and arts and crafts, incorporating the changing leaves and the rich orange and red colours! What's not to love?!
Although the weather is getting a little cooler, while ever it's pleasant, we'll still enjoy afternoon walks around our beautifully manicured gardens! We'll justbe wrapped up a little warmer as October goes on!
We'll also be celebrating Halloween because… well…. give us any reason to celebrate and we will! We're already planning Halloween arts and crafts, parties and of course, dressing up! We"ll be enjoying some Halloween baking and spooky themed food (as well as Hallow- een themed bingo with a few fabulous chocolate prizes of course!)
The first of October is also the International Day of Older Persons! The day is about raising awareness about issues affecting the elderly. It is also a day to appreciate the contributions that older people make to society! Every day, we celebrate our older residents, but we'll make sure that the 1st Oct is extra special as we're celebrating with the rest of the world!
Head over to our social media channels to find out more about what we're up to this October, what activities we're up to and also all of our Halloween fun! We are on Instagram (@Knights_Care) Facebook and Twitter (@KnightsCare1)